View the latest posts of our blog below. To view the entire blog, click here.
Sat Dec 1, 2018 4:44PM
5 HARMFUL HOMEOWNER HABITS TO BREAK
---
Thu Nov 8, 2018 2:51PM
WHAT AFFECTS PROPERTY VALUES?
Some the features that increase property values are obvious—like a remodeled bathroom, a modern kitchen, or a sought-after neighborhood. But here are a few features and circumstances you have not have realized can affect property values.
1. The neighbors: Not every neighborhood or community has an HOA that can keep the neighbors from going overboard with decorations or neglecting to care for their home. Homes adjacent to crazy neighbors can potentially be undervalued.
2. Trendy groceries and coffee: Recent statistics suggest that if your home is a short walk from popular grocery stores like Whole Foods or coffee chains like Starbucks, it can actually appreciate faster than the national average.
3. Mature trees: A big beautiful tree in the front yard is enviable, and it's not something that can be easily added to any home. Homes with mature trees tend to get a little boost in value.
4. Parking: This isn't too much of an issue if you live in the suburbs or in a rural area, but residents in dense cities can have real problems with parking, and homeowners might need to rent a spot just to guarantee a place to park each night. That's why having guaranteed parking in urban areas will raise property values.
5. The front entrance: First impressions matter to buyers—many will cross a home off their list within 10 seconds of stepping through the front door. An appealing front door, a friendly entryway, and a functioning doorbell are all necessities for getting top dollar.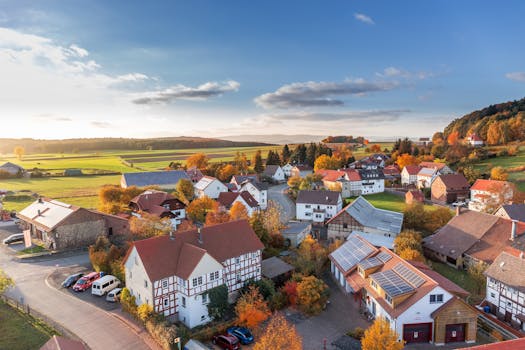 ---
Wed Oct 24, 2018 1:53PM
THE BEST SMART HOME FEATURES
Home technology has greatly improved over the last few years, improving functionality and energy efficiency. But some smart home features carry more value than others. Here are the features that will not only help you enjoy your home more, but will also make the home more appealing when it's time to sell.
Nest Thermostat The Nest Thermostat is controlled with your smart phone, and it learns the schedule of the home's occupants. It adjusts the temperature according to your schedule, which saves on energy costs, since heating and cooling will be reduced when appropriate. The Nest Thermostat has earned glowing reviews and almost universal praise, so it's one of the surest bets for your home.
Automatic Lighting Lighting is an overlooked part of home security—leaving the lights on in the evening can deter burglars, because the lights suggest someone is home. With automatic and smart lighting systems, you can program your lights to come on in the evening, or use your smartphone to turn on the lights before you arrive at home.
Smart Alarms Gone are the days of controlling your security system from a panel inside the home. Now there are security systems that you can control from anywhere in the world using your phone. You can monitor your home from anywhere, without having to pay a montly fee to a security company.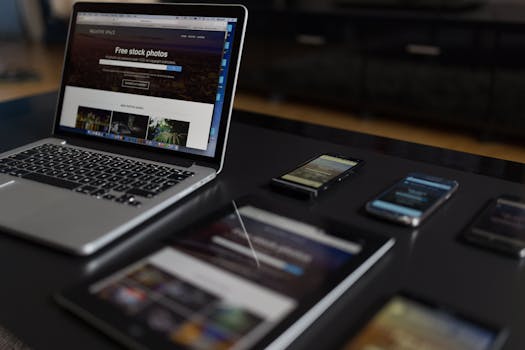 ---
Wed Oct 3, 2018 1:55PM
THREE WAYS TO EASE YOUR FEARS ABOUT MAKING A MOVE
With low inventory in many markets throughout the country, many homeowners are afraid to sell their homes because they're concerned that they may not be able to find a new one.
This can be a real problem, but if you are seeking to sell—whether to upgrade or find a new neighborhood—there are a few ways to combat the low inventory.
1. Look to buy first
In most markets it is a real mistake to put your home up for sale before you start looking for your new property.
Identify the geographic area where you are interested in buying. Even if you don't see anything on Zillow, it doesn't mean you can't or won't find the right home.
2. Think outside the box
Be proactive! Keep in mind that there are probably many people like you who want to make a move but are afraid as well. Have your real estate agent send a letter to the neighborhoods in the geographic areas where you want to live. The letter should be heartfelt and personal while announcing that you are ready to buy a home in that neighborhood. You could find a home to buy that may not even be currently listed or for sale.
3. Protect yourself legally
Each state varies in how the purchase process is conducted. Talk to your real estate professional about adding a clause in the purchase contract for the home you are selling that will enable you to not sell the home if you cannot find a suitable home to buy.
---
Sat Sep 1, 2018 3:03PM
BEFORE YOU TAKE THE PLUNGE WITH A FIXER-UPPER, THINK ABOUT RESALE VALUE
We've all watched the HGTV programs that show a run-down old house transforming into a dream home. Tackling a big renovation project on an outdated property can indeed pay off big—both with the home of your dreams, and with a return on investment. If resale value is a primary concern, consider these factors as you're making your fixer-upper plans.
Is the price right?
How much can you invest in a home beyond the sale price while staying in line with the value of homes in the neighborhood? You don't want to improve a home to the point that it's worth far more than the norm for the area. You'll enjoy the property while you're living there, but if you ever decide to sell, your ROI could be limited by the market value of nearby houses.
Low cost, instant equity
There are a lot of low cost and DIY improvements that will add equity almost immediately, such as rehabbing the landscaping and adding fresh coats of paint. These improvements add value to the property almost instantly.
What's worth spending on?
A little elbow grease goes a long way, but there will inevitably be projects that require some serious spending. If you're concerned with getting a return on your investment, focus your dollars toward the roof, floors, and the home's exterior. They're not flashy upgrades, but they're important for future buyers. On the other hand, luxuries like a swimming pool are unlikely to see any return on investment.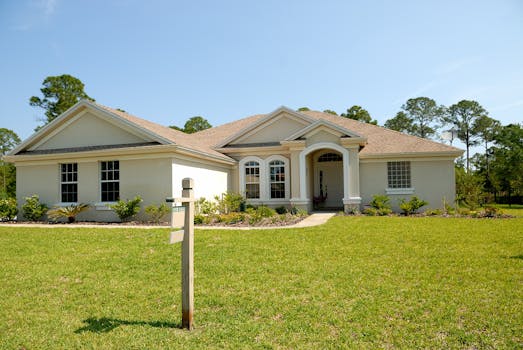 ---
Thu Aug 16, 2018 2:14PM
IF YOU'RE SELLING, IMPROVING YOUR CURB APPEAL CAN MAKE A HUGE DIFFERENCE
Curb appeal is a big factor for home buyers. The exterior of your home is the first thing buyers will see when they come to a showing or open house, and you want to make a great first impression. And even if you're not selling your home, these are low-cost, low-time investment fixes that can make a big difference.
Fix landscaping eyesores
A brown, dead lawn—or an overgrown one—isn't the best way to welcome buyers to your home. If your lawn is in need of repair, consider watering it regularly. If your grass is healthy, keep the lawn freshly mowed. An appealing lawn can be worth more than $1,500 in the final price of your home.
Shutters and siding
It's easy to let your exterior walls fall into disrepair, or even to let them get a little dirty. A good scrubbing or power washing can make your siding look brand new, and you can touch up any major issues with some paint. The same goes for your shutters.
Add some living accents
So far we've covered fixing what's broken. Next, it's time to add a little personality. Planting flowers will add some much-needed color to an otherwise ordinary outdoor space. Potted plants will do the trick too, especially if you have a deck or patio that needs a little decorating.
Work on your walkway
The path to your front door should be inviting. A stone walkway from the driveway instantly upgrades your curb appeal. And if you've already taken care of that part, tidy up by removing weeds and debris, and then line the walkway with some subtle lighting. It'll make your home look cozy and appealing, day or night.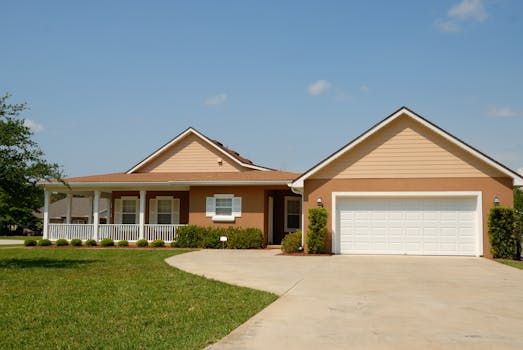 ---