View the latest posts of our blog below. To view the entire blog, click here.
Sun Jan 5, 2020 7:59PM
FIVE NEW YEAR'S RESOLUTIONS FOR YOUR HOME
We may be a little removed from New Year's Day, but it's not too late to make some 2020 resolutions for your home.
1. Start a home repair slush fund: Things in your home are going to break and need to fixed. It's just a fact that comes with home ownership. Rather than letting expensive repairs take you by surprise, start planning for them. Set aside some money each month that you can eventually draw from when an appliance breaks or unexpected damage occurs.
2. Inspect your fireplace: Even if you have a gas fireplace, you should still inspect the valves and ceramic logs yearly to ensure that everything is operating safely and correctly. If you have wood fireplace, hire a certified chimney sweep to do the job.
3. Maintain your garage door: Garage doors are big and heavy, and that puts a lot of stress on the hinges and tracks that are use to open and close the door several times a day. A regularly scheduled $50 inspection could save you hundreds or thousands in the long run.
4. Tune up your furnace: Regular furnace inspections will help identify minor problems before they turn into major ones. Also, set reminders to replace your furnace filter.
5. Clean your coils: The No. 1 refrigerator maintenance task should be cleaning the condenser coils. They can get clogged with hair and dust, reducing your fridge's efficiency. Have you cleaned yours lately? You can hire a professional to do it, but it's also an easy do-it-yourself job.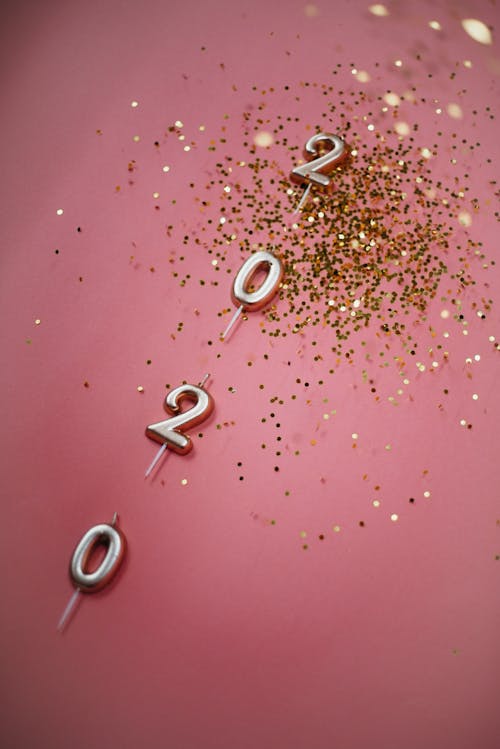 ---
Thu Dec 19, 2019 1:55PM
START THE YEAR OFF RIGHT BY REVIEWING YOUR BILLS
The start of the year is a great time to review your finances.
As 2020 starts—hopefully with a bang—it is an ideal time to take a look at all of your bills. As the past year cruised by you may have added cell phone plans, changed cable and internet subscriptions, and signed up for trial offers (which automatically turned into pay subscriptions).
It is a good habit to look at your bills and inspect them for ways to save money. Call your services and see if you can take advantage of new promotional offers or remove services that you are no longer using. Common bills to find new savings on are cell phones, cable TV, internet service, home phone, streaming video services, and any other online subscriptions you may have.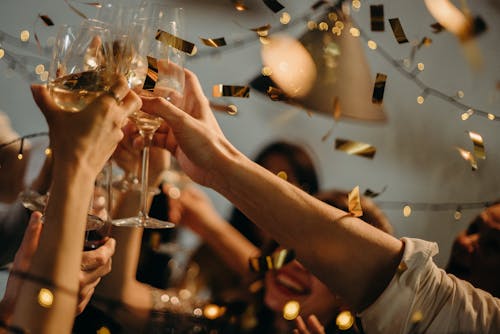 ---
Wed Nov 27, 2019 4:43PM
WHICH FEATURES ARE YOUNG BUYERS LOOKING FOR IN A HOME?
Millennials are the second-largest segment of home buyers, ranking behind only baby boomers, according to the National Association of Realtors. Here are five features that tend to entice millennials who are looking to buy.
An up-to-date kitchen and bath
Younger buyers often have limited funds for renovations, so it's important that they have functional and inviting bathroom and kitchen spaces from the very start.
An open floor plan
Having a formal dining room isn't of particular importance to millennials, in fact, many prefer open spaces with no separation between kitchen, living room, and dining room. An open concept makes it easier to entertain everyone at once.
An office
More and more jobs are offering work-from-home options, and there are also plenty of freelancers and telecommuters among millennials. A dedicated space for getting some work done can be a key attraction.
Friendly location
With gas prices rising, many millennials prefer walking, biking, or public transit for their commutes. A great location is key.
Energy savings
Millennials are often more conscious of energy conservation and efficiency. Energy-efficient appliances, energy-efficient windows, and quality insulation can make a huge difference.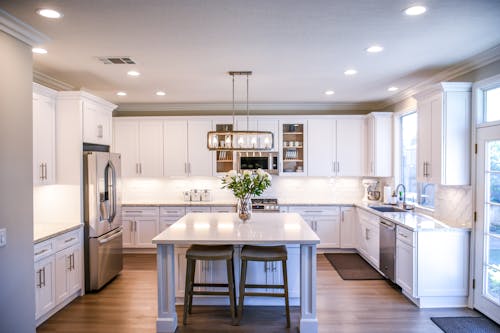 ---
Tue Nov 12, 2019 8:59PM
FIVE THINGS TO KNOW ABOUT HOME INSPECTIONS
Home inspection is an important part of the home sale process, both for buyers and sellers. When it's time for you to hire an inspector, here are five things you should be thinking about:
1. It's your choice: You are not bound or obligated to use any particular inspector. Your real estate professional may have some recommendations, but it's ultimately up to you. Ask around and choose wisely—better to pay a little more now for a highly-respected inspector than to be surprised by a problem that the inspection didn't reveal.
2. Looking for big problems: The inspector will be focused on the integrity of the home—safety, electrical work, foundation, load-bearing walls, etc. The inspector is not there to point out problems with ugly paint colors or light fixtures.
3. The report: There are hundreds of items to inspect in a home, so the inspector's report will focus on the basics: What's damaged, what needs repaired, etc. The report should be easy to read and understand.
4. Code of ethics: Though the inspector is working for the party that pays the inspector's fee, the inspector will not deliver a report that intentionally hides or omits damaging information about the home. The report is private between you and the inspector, but if you're the seller, you're required to disclose any problems that the inspection reveals.
5. The inspector is not liable: Even the best inspectors can't find every single problem in a home. They can't see inside the walls or through the floors, so there could still be problems lurking. If a problem is revealed down the road, the inspector can't be held responsible.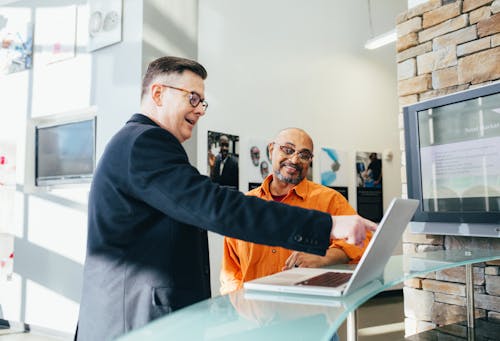 ---
Thu Oct 31, 2019 2:30PM
WHEN TO REFINANCE
Refinancing your mortgage is something most homeowners consider at least once throughout the lifespan of their home loan. It allows you to pay off your previous loan by applying for a new one that has better financial advantages. While there are many good reasons to refinance, here are five common ones.
Scoring a lower interest rate. The number one reason homeowners decide to refinance is to secure a lower interest rate on their mortgage. Not only does this save you money in the long run and decrease your monthly payment, but you can start building equity in your home sooner.
Using an improved credit score. Even if interest rates have not dropped in the market, if you've improved your credit score over the last few years, you may be able to reduce your mortgage rate.
Shortening the loan's term. If interest rates are decreasing, there is a chance you may be able to get a shorter loan term with little to no change in your monthly payment, allowing you to pay off your loan sooner.
Switching from an adjustable rate to a fixed rate. If you chose an adjustable-rate mortgage with great introductory rates when you initially financed your home, that rate may increase significantly over the years. By switching to a fixed rate while interest rates are low, you can protect yourself from future increases.
Cashing out home equity. If there is a big purchase or payment on the horizon, such as funding a wedding or going back to school, your best option may be to use the equity you've built in your home to borrow money at a lower cost.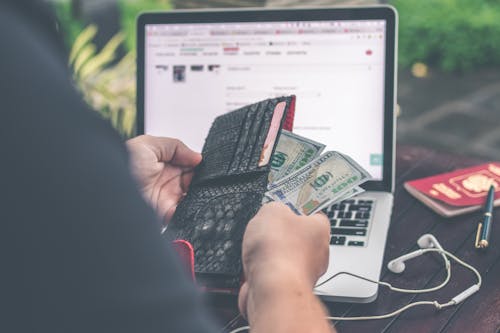 ---
Tue Oct 15, 2019 2:33PM
FIVE CRITERIA FOR PRICING A HOME
When you put your home up for sale, one of the best ways to determine the asking price is to look at comparable sales. There's rarely a perfect apples-to-apples comparison, so a pricing decision often relies on comparisons to several recent sales in the area. Here are five criteria to look for in a sales comparison.
1. Location: Homes in the same neighborhood typically follow the same market trends. Comparing your home to another in the same neighborhood is a good start, but comparing it to homes on the same street or block is even better.
2. Date of sale: It varies by location, but housing markets can see a ton of fluctuation in a short time period. It's best to use the most recent sales data available.
3. Home build: Look for homes with similar architectural styles, numbers of bathrooms and bedrooms, square footage, and other basics.
4. Features and upgrades: Remodeled bathrooms and kitchens can raise a home's price, and so can less flashy upgrades like a new roof or HVAC system. Be sure to look for similar bells and whistles.
5. Sale types: Homes that are sold as short sales or foreclosures are often in distress or sold at a lower price than they'd receive from a more typical sale. These homes are not as useful for comparisons.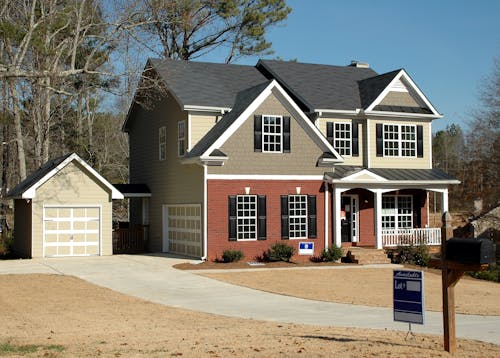 ---