View the latest posts of our blog below. To view the entire blog, click here.
Sat Sep 30, 2017 12:02PM
Staying on top of the latest trends in home decor isn't for everyone, but even for traditionalists, it can be fun to incorporate some new ideas. Here are five bathroom decor trends that are appearing in 2017.



Geometric Patterns: Many homeowners are selecting bold patterns in geometric shapes, like chevrons, triangles, or hexagons. These patterns can add intrigue and continuity to your tile or shower curtain.


Plants: Even the best-designed bathrooms can benefit from some small plants. If you have a windowless bathroom, there are some low-light options that can survive with little maintenance.


Dark Colors: This can be tricky to achieve, but it comes with a big pay off. While traditional bathrooms are often painted with brighter whites and greys, opting for darker colors can make a bathroom seem more luxurious and relaxing. Imagine sinking into a deep bath with dim lighting—that might convey the appeal of a darker palette.


Brass Hardware: Trends often come back around, and this year, brass fixtures of the '70s are popular once again.


Minimalism: The massive master bathroom is still great, but there's also some appeal in smaller bathroom designs. Minimalism allows for smaller spaces to feel more intimate, but still airy and open.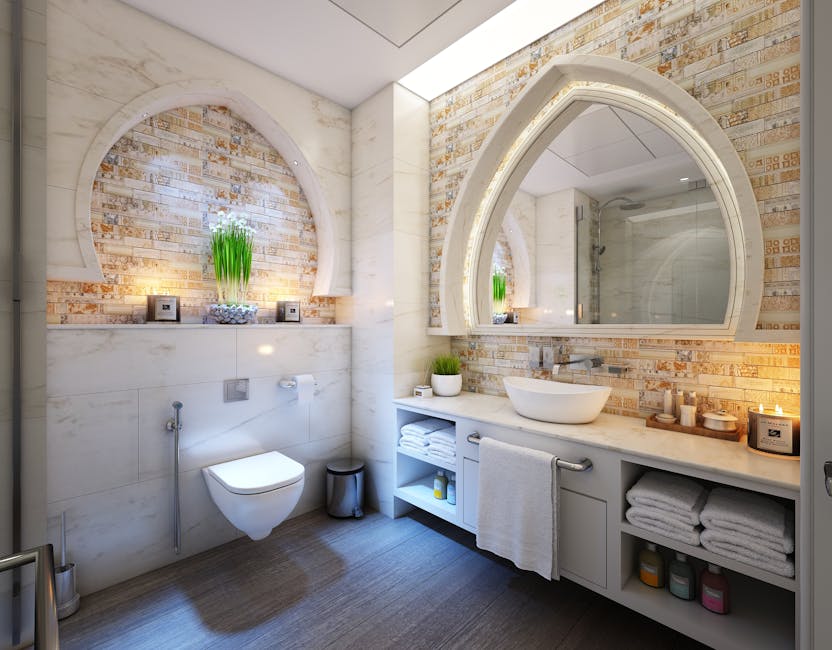 ---
Thu Aug 31, 2017 9:00AM
The kitchen is one area of the home that sees the most wear and tear. All the water, heat, and food spills add up quickly so it's important to focus on quality and lasting appeal when you're choosing materials for a kitchen remodel. Here are a few things you should avoid:

Cheap Laminate Countertops: The bottom rung of laminate is extremely susceptible to wear and tear. It can melt if you forget to place a hot pad under a pan that's fresh out of the oven and the edges can chip off from repeated exposure to moisture and heat.

Flat Paint: A flat or matte finish is great in rooms with lower traffic, but it's a bad idea in the kitchen where the walls are regularly exposed to splatters and spills. You need paint that can withstand an occasional heavy scrubbing, so opt for gloss or semi-gloss finishes.

Trendy Backsplash: If you watch any home remodeling show, you'll certainly see kitchens with expensive, elaborate backsplash designs and materials. Those trends can be pricey to pursue and can look dated in a hurry. Subway tile is a cheaper, classic option that you'll never regret, plus you'll have more room in your budget to purchase quality materials to be used elsewhere.

Cheap Flooring: Just like the countertops, your kitchen floor needs to be strong enough to take some abuse. Cheap flooring easily scuffs and peels (especially from moisture). Quality flooring is worth the investment.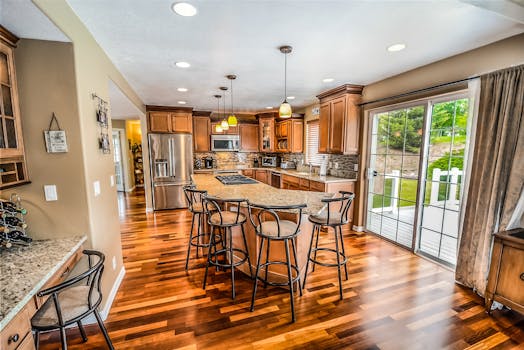 ---
Tue Aug 1, 2017 4:59PM
Some the features that increase property values are obvious-like a remodeled bathroom, a modern kitchen, or a sought-after neighborhood. But here are a few features and circumstances you have not have realized can affect property values.



The neighbors: Not every neighborhood or community has an HOA that can keep the neighbors from going overboard with decorations or neglecting to care for their home. Homes adjacent to crazy neighbors can potentially be undervalued.


Trendy groceries and coffee: Recent statistics suggest that if your home is a short walk from popular grocery stores like Whole Foods or coffee chains like Starbucks, it can actually appreciate faster than the national average.


Mature trees: A big beautiful tree in the front yard is enviable, and it's not something that can be easily added to any home. Homes with mature trees tend to get a little boost in value.


Parking: This isn't too much of an issue if you live in the suburbs or in a rural area, but residents in dense cities can have real problems with parking, and homeowners might need to rent a spot just to guarantee a place to park each night. That's why having guaranteed parking in urban areas will raise property values.


The front entrance: First impressions matter to buyers-many will cross a home off their list within 10 seconds of stepping through the front door. An appealing front door, a friendly entryway, and a functioning doorbell are all necessities for getting top dollar.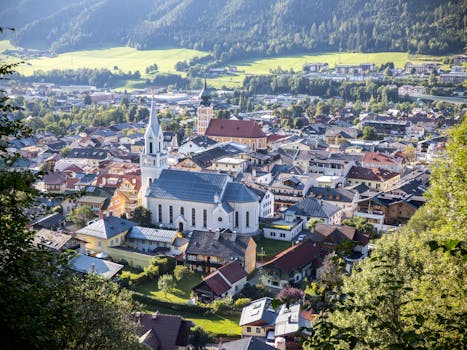 ---
Tue Jul 4, 2017 11:29AM
Budgeting for buying a home can be difficult enough when you're just weighing mortgage options and a purchase price. But there are many other factors that go into the cost of home ownership. Some of them are one-time expenses that you'll pay during the home buying process, while others will be recurring costs for as long as you own the home.

Closing costs

There are several smaller fees that add up to a rather large sum when you're going through the closing process-loan fees, attorney fees, underwriting fees, and more. They typically add up to 2-5% of the purchase price. For a $300,000 home-roughly the national median-that's in the neighborhood of $10,000, so be sure to budget for it.

Appraisal

Your lender will require an appraisal, and the appraisal fee (a few hundred dollars) comes out of your pocket. Inspection

The few hundred dollars you'll pay for a home inspection is money well spent, but it's something you have to keep in mind during the purchase process. You'll have the peace of mind of knowing the house is free from any major issues, and you're making a smart, solid investment.

Insurance

Although homeowners insurance isn't legally required, it'll almost certainly be required by your lender. Further insurance, such as flood insurance, may also be required (depending on your location).

Home Owners Association

If you're living in a property or community with shared spaces, you'll almost certainly have an HOA fee. This pays for things like trash removal, maintenance of common areas, and for recreational facilities like gyms and swimming pools.




---
Sat Jun 3, 2017 11:11AM
We all know that searching for and viewing potential homes is the fun part of the home-buying process. The not-so-fun part? The mortgage.

But if you don't pay attention to the details, your mortgage can end up dragging down the enjoyment of your new home and cause some major regrets. Here are a few mistakes to avoid to ensure that you love your mortgage terms as much as your hew home.

Don't find your home first: Shopping around for the best mortgage rate should be the first step in the home buying process. You may even want to talk to a mortgage broker a full year before you plan to buy. It'll give you time to get your affairs in order to qualify for the best rate, could save you thousands of dollars in the long run, and you won't feel rushed to accept an unattractive loan because you're worried you'll miss out on your dream home.

Don't forget your real budget: There's often a big difference between what a lender says you can afford and what you can actually afford. Your debt-to-income ratio doesn't include the money you spend on hobbies, or the cost of commuting to work, or maintenance and utility costs. Really sit down and examine your spending before committing to the loan amount the lender is offering. You won't enjoy your home nearly as much if it's eating into your favorite hobbies.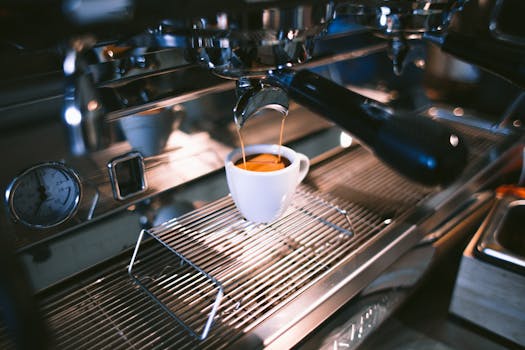 ---
Wed May 3, 2017 12:17PM
What does a title company do?


When you purchase a home, a title company will research the property to ensure that you are the rightful owner. They'll look through records for anything that might cause problems-ownership disputes, restrictions, unpaid taxes, liens, and more. Their goal is to document the chain of title and identify any issues that could become major problems down the road.

At the end of the process, the title company issues a title opinion. This is a legal document that states that the title is valid. The title opinion is part of obtaining title insurance. The insurance protects both the owner and the lender if there is a title dispute. If another party is actually the rightful owner of the home, your title insurance protects you from financial loss.

In addition to title opinions and title insurance, title companies also handle escrow accounts and distribute money to the appropriate parties at closing. They'll also deliver closing documents to the appropriate agencies.


---