View the latest posts of our blog below. To view the entire blog, click here.
Tue Oct 15, 2019 2:33PM
FIVE CRITERIA FOR PRICING A HOME
When you put your home up for sale, one of the best ways to determine the asking price is to look at comparable sales. There's rarely a perfect apples-to-apples comparison, so a pricing decision often relies on comparisons to several recent sales in the area. Here are five criteria to look for in a sales comparison.
1. Location: Homes in the same neighborhood typically follow the same market trends. Comparing your home to another in the same neighborhood is a good start, but comparing it to homes on the same street or block is even better.
2. Date of sale: It varies by location, but housing markets can see a ton of fluctuation in a short time period. It's best to use the most recent sales data available.
3. Home build: Look for homes with similar architectural styles, numbers of bathrooms and bedrooms, square footage, and other basics.
4. Features and upgrades: Remodeled bathrooms and kitchens can raise a home's price, and so can less flashy upgrades like a new roof or HVAC system. Be sure to look for similar bells and whistles.
5. Sale types: Homes that are sold as short sales or foreclosures are often in distress or sold at a lower price than they'd receive from a more typical sale. These homes are not as useful for comparisons.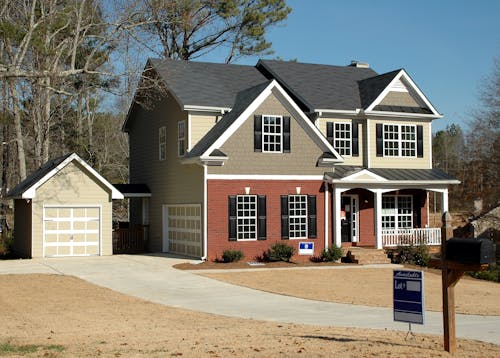 ---
Mon Sep 30, 2019 12:46PM
FIVE FALL MAINTENANCE TIPS
These simple maintenance tasks can save you from expensive repairs and big headaches over the next few months.
1. Take care of hoses and faucets: Disconnect your hoses before the freezing temperatures arrive, because they can cause water to back up in your faucets—and eventually cause the plumbing to crack. Then, if possible, shut off the valves for your exterior faucets.
2. Winterize the lawn mower: Either run the mower dry, or use a fuel stabilizer to prevent the gas in your mower from degrading and damaging the engine.
3. Clean the gutters: Twigs and leaves will build up in your gutters throughout the fall. Make sure to clean the gutters before there's heavy snow, because the weight of both the leaves and the melting snow could cause the gutters to break away from the house.
4. Get the furnace ready: Your best bet is to call in a professional to give the furnace a tune up, but at the very least you should change the filters.
5. Inspect the roof: As snow accumulates and melts from your roof, it can cause major water damage if the roof isn't in good shape. Look for loose shingles, rust, moss—anything that could lead to decay or water damage. It's best to be proactive with your roof—repairs can be extremely expensive—so don't hesitate to call a roofing professional if necessary. It's worth it in the long run!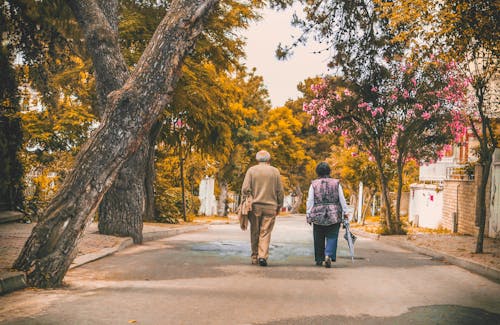 ---
Thu Sep 12, 2019 2:09PM
HOW AN AGENT CAN HELP ALLEVIATE STRESS
Purchasing a home can be a stressful experience, whether you're a first-time buyer or you've been through the process before. But that's one of the reasons that working with a real estate professional is so worthwhile. With your agent's guidance, buying a home should be enjoyable, rather than stressful. Here are some of the more unique circumstances where your agent can make your life much easier.
Out-of-town buyers: If you're looking for vacation homes or moving to a job in a new city, there's a good chance that viewing homes will be difficult—you could be a long drive or even a plane ride away. With today's video messaging apps like Skype or Facetime, your agent can walk you through a property virtually. It's not the same as walking through in person, but it will at least give you an idea about whether a property is worth pursuing further.
When life is just too crazy: If you're just getting too busy with everything else going on in your life, a good buyer's agent should be able to recognize the situation and help you take a step back. They can suggest that you take a few weeks off from your home search to recharge, or only focus on properties that exactly fit your wants list.
Inspection issues: You're dreaming about move-in day, and then some unforeseen issues turn up during inspection. A good agent can work out those issues by negotiating a lower offer—to cover costs of repairs—or by getting the seller to fix the problem.
---
Thu Aug 22, 2019 4:06PM
FIVE THINGS THAT FACTOR INTO COMPS
You may think that sale price is the only factor when you're looking at comps and trying to set a price for your listing. But it's actually a bit more complicated. Here are five things that affect comps that you might not be aware of.
1. New construction nearby: Because of low prices for lots and varying prices in home building materials, new homes can actually be cheaper and cost less per square foot than existing homes. If there's a lot of new construction nearby, that can affect the price for your own listing.
2. Renovations: Recently renovated homes typically sell for more than homes that haven't been updated in a while. If you've recently upgraded your home—especially sought-after upgrades like the kitchen or master bath—your home should be priced appropriately.
3. Developable lots: Not all lots are created equal. Even if the square acreage is the same, a lot that's easily developable will get a better price than a hilly or rocky lot that needs a lot of preparation.
4. Listing price vs. sale price: Whether sellers actually get their asking price depends greatly on the market. When you're pricing your home, it's important to look at sales prices, not just listing prices. The listing price doesn't always accurately reflect what a home will sell for.
5. Location: Nearby amenities, safety, schools, and noise levels can vary greatly within a neighborhood. Homes in more desirable parts of the neighborhood will sell for a higher price, all else being equal.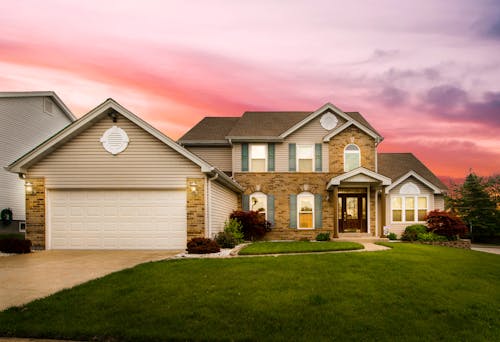 ---
Thu Jul 25, 2019 2:05PM
HOW DO HOAS WORK?
When you purchase a home, there's a good chance you'll have to pay a homeowners association fee, especially in gated communities, townhouses, condominiums, and other similar planned neighborhoods. The idea is to keep common areas clean and maintained, and there's usually an HOA board that is responsible for setting the rules and regulations.
Each HOA is different, but most have the same core elements. You'll typically pay your HOA fees either monthly or annually, and it's an important factor to consider when you're weighing your options for a new home. So what is typically included in your HOA fees?
First, the fun stuff
Amenities are typically the big perk of living in a community with an HOA. While you lose out on some of the freedom of living without an HOA, you instead get community amenities like a maintained pool, gym, clubhouse, tennis courts, and other amenities. The HOA fees pay for cleaning and maintenance, so—in theory—you'll always have a clean pool whenever you want to use it.
Protecting the community
HOA fees often contribute to insurance for the community amenities, as well as a fund for unexpected repairs to damaged community property—think damage from weather or accidents.
General maintenance
Your HOA fees will go toward maintaining the general safety and upkeep of the community. This means things like elevator maintenance for condominiums, snow removal, and trash/recycling services.
Be active in the association
There may be a board of directors, but homeowners associations exist for the betterment of the entire community, and every voice matters. HOA meetings—and the amenities they support—provide great opportunities to meet your neighbors and make your community a better place.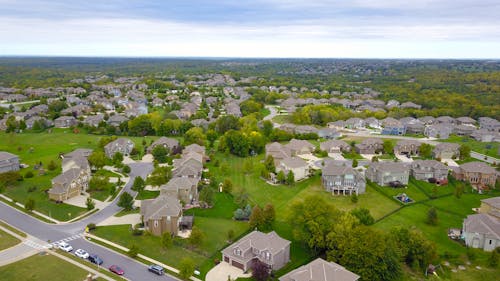 ---
Thu Jul 4, 2019 1:10PM
FIVE TIPS FOR SELLING YOUR HOME IN A HURRY
There are a lot of factors that will determine how quickly your house is sold, and it's important to tackle the factors you can control. If you're still living in your home while trying to sell it, these are a few simple ideas that can help speed up the home sale process.
1. De-clutter: Buyers want to step into a prospective home and imagine the possibilities. That's a lot easier to do when a space is airy and clutter-free. Get rid of the clutter that's just taking up space in your home, and it can totally transform how a buyer sees the property.
2. Offer an incentive: Don't break the bank for add-ons that don't make financial sense in the long run, but there are some reasonable expenses you can use to entice buyers, such as offering a home warranty.
3. Focus on flow: Now that you're working toward a new home, it's important to position your furniture for easy movement through the space, rather than how you personally like it arranged. Position your furniture so that it's natural to flow from one room to the next.
4. Take care of your to-do list: There's probably a list of small repairs that you've been putting off for a while, like fixing a dripping faucet or touching up paint on some walls. Make those repairs so that the home is more move-in ready for buyers.
5. Commit to cleanliness: Just like removing clutter, keeping your place clean can go a long way toward appealing to buyers. It's especially true in the kitchen—no dishes in the sink or coffee rings on the countertops!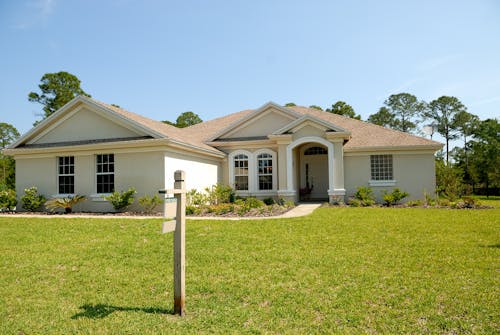 ---