View the latest posts of our blog below. To view the entire blog, click here.
Wed Oct 3, 2018 1:55PM
THREE WAYS TO EASE YOUR FEARS ABOUT MAKING A MOVE
With low inventory in many markets throughout the country, many homeowners are afraid to sell their homes because they're concerned that they may not be able to find a new one.
This can be a real problem, but if you are seeking to sell—whether to upgrade or find a new neighborhood—there are a few ways to combat the low inventory.
1. Look to buy first
In most markets it is a real mistake to put your home up for sale before you start looking for your new property.
Identify the geographic area where you are interested in buying. Even if you don't see anything on Zillow, it doesn't mean you can't or won't find the right home.
2. Think outside the box
Be proactive! Keep in mind that there are probably many people like you who want to make a move but are afraid as well. Have your real estate agent send a letter to the neighborhoods in the geographic areas where you want to live. The letter should be heartfelt and personal while announcing that you are ready to buy a home in that neighborhood. You could find a home to buy that may not even be currently listed or for sale.
3. Protect yourself legally
Each state varies in how the purchase process is conducted. Talk to your real estate professional about adding a clause in the purchase contract for the home you are selling that will enable you to not sell the home if you cannot find a suitable home to buy.
---
Sat Sep 1, 2018 3:03PM
BEFORE YOU TAKE THE PLUNGE WITH A FIXER-UPPER, THINK ABOUT RESALE VALUE
We've all watched the HGTV programs that show a run-down old house transforming into a dream home. Tackling a big renovation project on an outdated property can indeed pay off big—both with the home of your dreams, and with a return on investment. If resale value is a primary concern, consider these factors as you're making your fixer-upper plans.
Is the price right?
How much can you invest in a home beyond the sale price while staying in line with the value of homes in the neighborhood? You don't want to improve a home to the point that it's worth far more than the norm for the area. You'll enjoy the property while you're living there, but if you ever decide to sell, your ROI could be limited by the market value of nearby houses.
Low cost, instant equity
There are a lot of low cost and DIY improvements that will add equity almost immediately, such as rehabbing the landscaping and adding fresh coats of paint. These improvements add value to the property almost instantly.
What's worth spending on?
A little elbow grease goes a long way, but there will inevitably be projects that require some serious spending. If you're concerned with getting a return on your investment, focus your dollars toward the roof, floors, and the home's exterior. They're not flashy upgrades, but they're important for future buyers. On the other hand, luxuries like a swimming pool are unlikely to see any return on investment.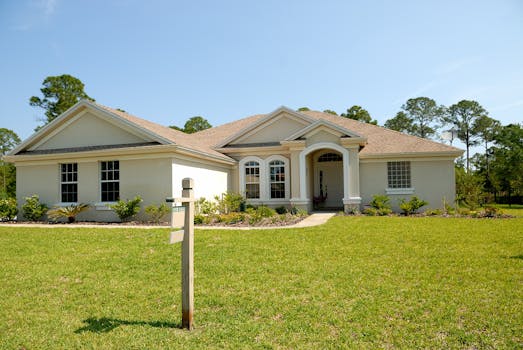 ---
Thu Aug 16, 2018 2:14PM
IF YOU'RE SELLING, IMPROVING YOUR CURB APPEAL CAN MAKE A HUGE DIFFERENCE
Curb appeal is a big factor for home buyers. The exterior of your home is the first thing buyers will see when they come to a showing or open house, and you want to make a great first impression. And even if you're not selling your home, these are low-cost, low-time investment fixes that can make a big difference.
Fix landscaping eyesores
A brown, dead lawn—or an overgrown one—isn't the best way to welcome buyers to your home. If your lawn is in need of repair, consider watering it regularly. If your grass is healthy, keep the lawn freshly mowed. An appealing lawn can be worth more than $1,500 in the final price of your home.
Shutters and siding
It's easy to let your exterior walls fall into disrepair, or even to let them get a little dirty. A good scrubbing or power washing can make your siding look brand new, and you can touch up any major issues with some paint. The same goes for your shutters.
Add some living accents
So far we've covered fixing what's broken. Next, it's time to add a little personality. Planting flowers will add some much-needed color to an otherwise ordinary outdoor space. Potted plants will do the trick too, especially if you have a deck or patio that needs a little decorating.
Work on your walkway
The path to your front door should be inviting. A stone walkway from the driveway instantly upgrades your curb appeal. And if you've already taken care of that part, tidy up by removing weeds and debris, and then line the walkway with some subtle lighting. It'll make your home look cozy and appealing, day or night.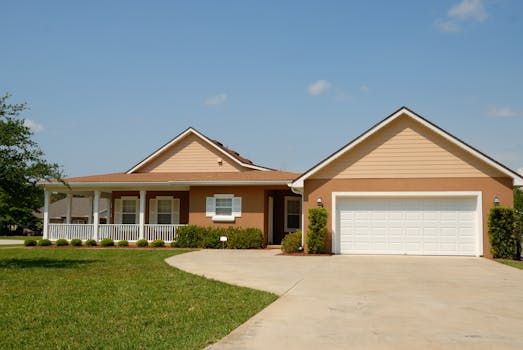 ---
Wed Aug 1, 2018 1:26PM
THE INS AND OUTS OF HOME INSPECTION
Home inspection is a crucial step in the homebuying process. After finding the perfect house, you will want to ensure that there are no hidden faults that may require lengthy and expensive repairs or renovations down the line.
To prepare you for this process, here are the top four things you need to know.
The buyer is responsible for the inspection. Make sure you give yourself ample time to find a reputable, certified home inspector by asking for referrals from your real estate agent, friends, and family and do your research online. Plus, don't forget to factor in the cost of the inspection into your budget.
Home inspectors are usually generalists. They will evaluate most areas of your home, such as the foundation, basement, plumbing, electrical systems, heating and cooling systems, walls, floors, ceilings, and attics. But, if your home is equipped with special features, like a pool or chimney, you may need to hire a specialist.
Buyers can attend the inspection. In fact, a lot of inspectors suggest it! This is an opportunity for you to get any outstanding questions regarding the condition of the house you are purchasing answered.
You have options if the inspection uncovers a problem. If the problems discovered are serious, like structural damage or safety issues, the seller is legally required to fix them. You also have the option to back out of the purchase without facing any consequences. If the problems are smaller, you can submit a formal request for repairs and negotiate for them to cover some or all of the cost.

---
Wed Jul 4, 2018 2:23PM
Organic food usually tastes better, and is better for you, but it can also be very expensive compared to non-organic products. Organic food can cost nearly 50 percent more, thanks to the extra labor required to produce it and consumers' demand exceeding supply.
So how do you get tasty organic food without spending a ton of extra money? Follow these tips to get more bang for your buck.
Shop at farmers' markets: You can get fresh organic produce for far less at a farmers' market than you'd pay at the grocery store. It'll taste just as good, and you're getting your food straight from the source.
Choose seasonal produce: Out-of-season produce usually has to be imported, and that can really drive up the price. Focus your meals on in-season fruits and vegetables so that you don't end up paying $6.00 for a pound of organic asparagus.
---
Shop more frequently, and plan your meals around bulk sales: The trick here is to only buy what's needed for your meals, and to only plan for a week of meals at most. That way you're less likely to throw food away, because you can use leftover produce for more meals before it goes bad.
Grow your own: A home vegetable garden will provide some extremely cheap organic produce, and gardening can also be a fun and rewarding hobby.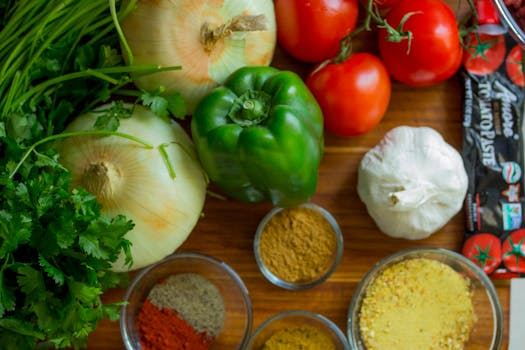 ---
Sat Jun 9, 2018 3:04PM
PRIORITY TASKS FOR YOUR MOVE IN
---