View the latest posts of our blog below. To view the entire blog, click here.
Thu Jul 25, 2019 2:05PM
HOW DO HOAS WORK?
When you purchase a home, there's a good chance you'll have to pay a homeowners association fee, especially in gated communities, townhouses, condominiums, and other similar planned neighborhoods. The idea is to keep common areas clean and maintained, and there's usually an HOA board that is responsible for setting the rules and regulations.
Each HOA is different, but most have the same core elements. You'll typically pay your HOA fees either monthly or annually, and it's an important factor to consider when you're weighing your options for a new home. So what is typically included in your HOA fees?
First, the fun stuff
Amenities are typically the big perk of living in a community with an HOA. While you lose out on some of the freedom of living without an HOA, you instead get community amenities like a maintained pool, gym, clubhouse, tennis courts, and other amenities. The HOA fees pay for cleaning and maintenance, so—in theory—you'll always have a clean pool whenever you want to use it.
Protecting the community
HOA fees often contribute to insurance for the community amenities, as well as a fund for unexpected repairs to damaged community property—think damage from weather or accidents.
General maintenance
Your HOA fees will go toward maintaining the general safety and upkeep of the community. This means things like elevator maintenance for condominiums, snow removal, and trash/recycling services.
Be active in the association
There may be a board of directors, but homeowners associations exist for the betterment of the entire community, and every voice matters. HOA meetings—and the amenities they support—provide great opportunities to meet your neighbors and make your community a better place.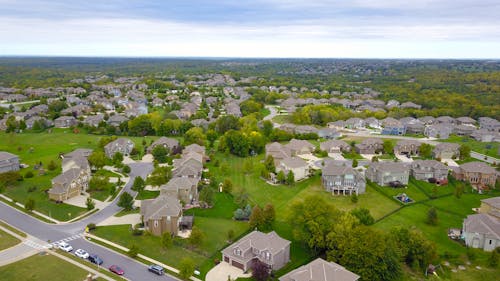 ---
Thu Jul 4, 2019 1:10PM
FIVE TIPS FOR SELLING YOUR HOME IN A HURRY
There are a lot of factors that will determine how quickly your house is sold, and it's important to tackle the factors you can control. If you're still living in your home while trying to sell it, these are a few simple ideas that can help speed up the home sale process.
1. De-clutter: Buyers want to step into a prospective home and imagine the possibilities. That's a lot easier to do when a space is airy and clutter-free. Get rid of the clutter that's just taking up space in your home, and it can totally transform how a buyer sees the property.
2. Offer an incentive: Don't break the bank for add-ons that don't make financial sense in the long run, but there are some reasonable expenses you can use to entice buyers, such as offering a home warranty.
3. Focus on flow: Now that you're working toward a new home, it's important to position your furniture for easy movement through the space, rather than how you personally like it arranged. Position your furniture so that it's natural to flow from one room to the next.
4. Take care of your to-do list: There's probably a list of small repairs that you've been putting off for a while, like fixing a dripping faucet or touching up paint on some walls. Make those repairs so that the home is more move-in ready for buyers.
5. Commit to cleanliness: Just like removing clutter, keeping your place clean can go a long way toward appealing to buyers. It's especially true in the kitchen—no dishes in the sink or coffee rings on the countertops!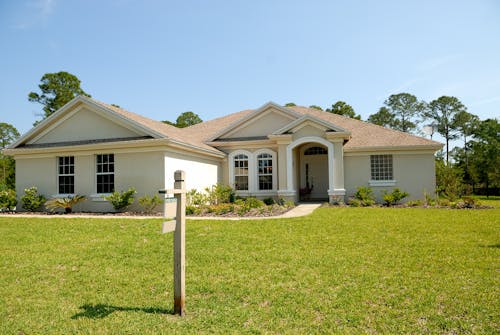 ---
Fri Jun 14, 2019 2:15PM
BIG IDEAS FOR SMALL SPACES
Smaller rooms can be difficult to decorate, because if you don't know a few important tricks, the space can end up feeling a little claustrophobic. Here's how you can keep a room feeling airy and spacious, even if it's just a studio apartment or an attic.
Breathing room
Your first inclination might be to arrange all your furniture flush against the walls. Though this may add a little extra room to move through the room, it'll make everything feel more crowded and congested. Instead, try arranging items at an angle, or pull them six inches away from the wall.
Mirrors and strategic colors
Dark paint will make the room feel smaller. Instead, opt for whites, light grays, and other light colors. A well-placed mirror will also expand the room's appearance—think of the times you've been in a restaurant and a mirror made the space look twice as large.
Multi-purpose items
Look for storage everywhere—you can keep books and DVDs inside an ottoman, or store blankets in a bench or hollow coffee table. If you don't have room for a dining table, you can invest in a coffee table with a pop-up section.
Raise your window treatments
It's common to hang your curtain rods just a few inches above your windows, but to make the ceilings appear taller, you can hang them just a few inches below the ceiling. It can have a dramatic effect.
Swap out the sofa
The sofa is likely the biggest, most unwieldy item in your living room. What if you swapped it out for a settee or a pair of comfortable chairs? You won't lose much in functional seating, but you'll gain some precious space and room for foot traffic.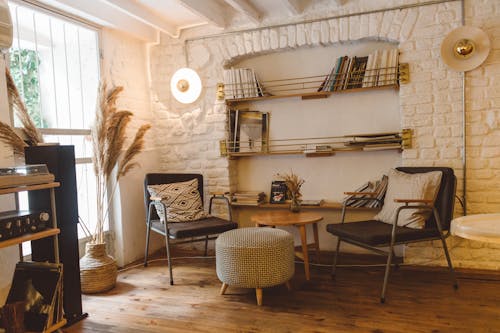 ---
Tue May 28, 2019 4:06PM
GET YOUR PORCH READY FOR THE SUMMER
One of the best perks of owning your own home is having the space and privacy of your own porch. It's the ideal place to relax and spend time with family during the summer months. Here are some suggestions for getting your porch back in shape after the winter.
Cleaning and maintenance
Start by removing the dirt and debris that has probably accumulated on the deck throughout winter and spring. Then give it a good inspection—and replace boards and nails as necessary— before using a cleaning solution to give it a thorough cleaning.
Consider your seating options
What's the main purpose of your porch? Is it for kicking back and relaxing? Hang a hammock and you'll have the perfect place for an afternoon nap. More interested in entertaining? Invest in some patio furniture, and assemble a bar cart that you can roll outside when you have guests.
Decorate
Add some personality to your porch with some plants (perennials are ideal), ambient lighting, outdoor rugs, and any other decor that seems appropriate. Your porch may be exposed to the elements, but you still have plenty of options for creating a cozy and compelling space.
Kick back!
The hard work is over. Invite some company over and enjoy the season!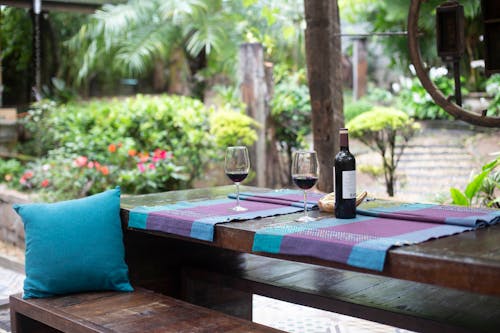 ---
Fri May 10, 2019 4:29PM
TOP TIPS FOR HOUSE HUNTING ONLINE
---
Mon Apr 22, 2019 1:49PM
CREATE AN EVACUATION PLAN FOR YOUR PETS
---