View the latest posts of our blog below. To view the entire blog, click here.
Mon Mar 25, 2019 12:48PM
EASY LANDSCAPING DIY PROJECTS
---
Tue Mar 5, 2019 3:46PM
WHAT TO REPAIR BEFORE YOU LIST
---
Sat Feb 16, 2019 1:57PM
TOP TIPS FOR STAGING YOUR HOME
---
Thu Jan 24, 2019 2:02PM
---
Tue Jan 8, 2019 3:32PM
FIVE WAYS TO INCREASE THE VALUE OF YOUR BASEMENT
The basement is usually an afterthought in homes, especially if it's not already finished when you move in. The lack of natural light compared to the ground floor and above doesn't always make for the most inviting space. However, there are plenty of ways to improve your basement that will both increase your home's value and give you more space to enjoy.
1. Home theater: Basements can be the perfect space for a home theater, as they already have little lighting and offer ample space and an escape from summer heat or winter cold. A TV mount and some simple built-in seating can be accomplished for under $2,000.
2. Play room: Kids have a tendency to scatter their toys all over the house. Creating a playroom helps keep the mess confined to one area, plus basements often offer great storage capabilities. Just update the space to make it kid-friendly with features like egress windows, carpet, and a safe, finished staircase.
3. A bar: Grownups need a play space too! Creating a bar in your basement is an easy upgrade and allows you to keep your gatherings focused in one room, making post-party clean up easier.
4. Utility room: If you do a lot of gardening or other DIY projects around your home, add a sink and hose to give yourself a space for cleanup and storage. This is especially useful if you don't have much room in your garage.
5. Family room: You can keep your formal living room upstairs and add a second space that's more focused on relaxation and watching TV as a family.
---
Fri Dec 21, 2018 3:41PM
THE TRUTH ABOUT VIEWING HOMES ONLINE
It's easy to get sucked into looking at home listing after home listing online, drawn to the stunningly filtered photos of manicured lawns, sharp-looking kitchens, and giant bedrooms. Although this is a great place to begin, it's important to keep in mind that all may not be as it seems.
Here are our top tips to avoid getting duped by listings online.
Photos don't always capture the full picture. Real estate photographers are very good at highlighting the best features of the home and often use wide angle lenses to make spaces appear larger than they really are. But, be aware that there may be less photo-worthy features they aren't displaying. Don't forget to look at the property features listed below to gather a better idea of what the home has to offer.
Ensure you are looking at current listings. Nothing is worse than falling in love with the perfect home, only to check out the listing date to find it was posted two years ago. Make sure you use websites that are pulling information daily from the Multiple Listing Service (MLS) and have your real estate agent verify it is available.
Use your real estate agent as a resource.
If you find a seemingly great listing online, always run it by your agent to confirm you aren't missing something important. They can also provide neighborhood details, price comparisons for similar properties just sold in the area, additional listings that match your criteria, and more. Once you a find a home you're ready to view, make sure you bring them with you to answer questions and be an extra set of eyes.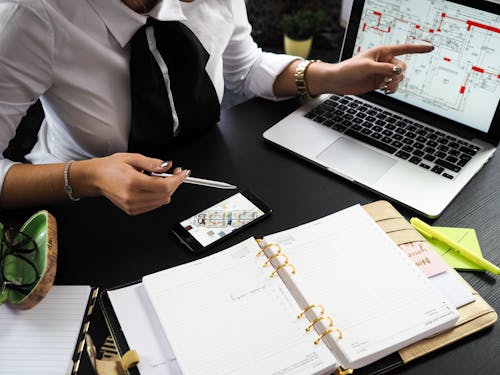 ---