View the latest posts of our blog below. To view the entire blog, click here.
Fri Jun 14, 2019 2:15PM
BIG IDEAS FOR SMALL SPACES
Smaller rooms can be difficult to decorate, because if you don't know a few important tricks, the space can end up feeling a little claustrophobic. Here's how you can keep a room feeling airy and spacious, even if it's just a studio apartment or an attic.
Breathing room
Your first inclination might be to arrange all your furniture flush against the walls. Though this may add a little extra room to move through the room, it'll make everything feel more crowded and congested. Instead, try arranging items at an angle, or pull them six inches away from the wall.
Mirrors and strategic colors
Dark paint will make the room feel smaller. Instead, opt for whites, light grays, and other light colors. A well-placed mirror will also expand the room's appearance—think of the times you've been in a restaurant and a mirror made the space look twice as large.
Multi-purpose items
Look for storage everywhere—you can keep books and DVDs inside an ottoman, or store blankets in a bench or hollow coffee table. If you don't have room for a dining table, you can invest in a coffee table with a pop-up section.
Raise your window treatments
It's common to hang your curtain rods just a few inches above your windows, but to make the ceilings appear taller, you can hang them just a few inches below the ceiling. It can have a dramatic effect.
Swap out the sofa
The sofa is likely the biggest, most unwieldy item in your living room. What if you swapped it out for a settee or a pair of comfortable chairs? You won't lose much in functional seating, but you'll gain some precious space and room for foot traffic.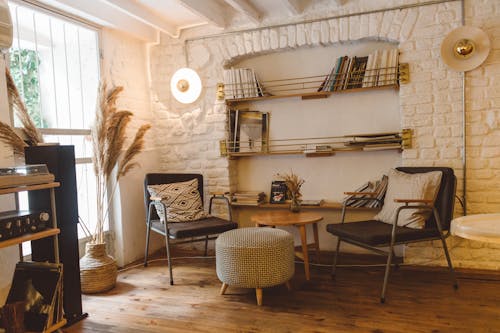 ---
Tue May 28, 2019 4:06PM
GET YOUR PORCH READY FOR THE SUMMER
One of the best perks of owning your own home is having the space and privacy of your own porch. It's the ideal place to relax and spend time with family during the summer months. Here are some suggestions for getting your porch back in shape after the winter.
Cleaning and maintenance
Start by removing the dirt and debris that has probably accumulated on the deck throughout winter and spring. Then give it a good inspection—and replace boards and nails as necessary— before using a cleaning solution to give it a thorough cleaning.
Consider your seating options
What's the main purpose of your porch? Is it for kicking back and relaxing? Hang a hammock and you'll have the perfect place for an afternoon nap. More interested in entertaining? Invest in some patio furniture, and assemble a bar cart that you can roll outside when you have guests.
Decorate
Add some personality to your porch with some plants (perennials are ideal), ambient lighting, outdoor rugs, and any other decor that seems appropriate. Your porch may be exposed to the elements, but you still have plenty of options for creating a cozy and compelling space.
Kick back!
The hard work is over. Invite some company over and enjoy the season!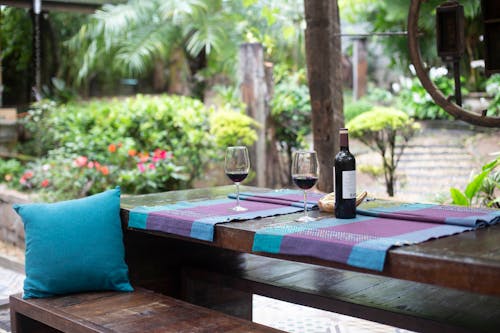 ---
Fri May 10, 2019 4:29PM
TOP TIPS FOR HOUSE HUNTING ONLINE
---
Mon Apr 22, 2019 1:49PM
CREATE AN EVACUATION PLAN FOR YOUR PETS
---
Mon Mar 25, 2019 12:48PM
EASY LANDSCAPING DIY PROJECTS
---
Tue Mar 5, 2019 3:46PM
WHAT TO REPAIR BEFORE YOU LIST
---