View the latest posts of our blog below. To view the entire blog, click here.
Tue Nov 12, 2019 8:59PM
FIVE THINGS TO KNOW ABOUT HOME INSPECTIONS
Home inspection is an important part of the home sale process, both for buyers and sellers. When it's time for you to hire an inspector, here are five things you should be thinking about:
1. It's your choice: You are not bound or obligated to use any particular inspector. Your real estate professional may have some recommendations, but it's ultimately up to you. Ask around and choose wisely—better to pay a little more now for a highly-respected inspector than to be surprised by a problem that the inspection didn't reveal.
2. Looking for big problems: The inspector will be focused on the integrity of the home—safety, electrical work, foundation, load-bearing walls, etc. The inspector is not there to point out problems with ugly paint colors or light fixtures.
3. The report: There are hundreds of items to inspect in a home, so the inspector's report will focus on the basics: What's damaged, what needs repaired, etc. The report should be easy to read and understand.
4. Code of ethics: Though the inspector is working for the party that pays the inspector's fee, the inspector will not deliver a report that intentionally hides or omits damaging information about the home. The report is private between you and the inspector, but if you're the seller, you're required to disclose any problems that the inspection reveals.
5. The inspector is not liable: Even the best inspectors can't find every single problem in a home. They can't see inside the walls or through the floors, so there could still be problems lurking. If a problem is revealed down the road, the inspector can't be held responsible.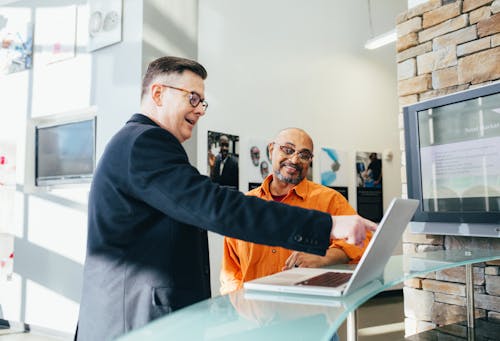 ---
Thu Oct 31, 2019 2:30PM
WHEN TO REFINANCE
Refinancing your mortgage is something most homeowners consider at least once throughout the lifespan of their home loan. It allows you to pay off your previous loan by applying for a new one that has better financial advantages. While there are many good reasons to refinance, here are five common ones.
Scoring a lower interest rate. The number one reason homeowners decide to refinance is to secure a lower interest rate on their mortgage. Not only does this save you money in the long run and decrease your monthly payment, but you can start building equity in your home sooner.
Using an improved credit score. Even if interest rates have not dropped in the market, if you've improved your credit score over the last few years, you may be able to reduce your mortgage rate.
Shortening the loan's term. If interest rates are decreasing, there is a chance you may be able to get a shorter loan term with little to no change in your monthly payment, allowing you to pay off your loan sooner.
Switching from an adjustable rate to a fixed rate. If you chose an adjustable-rate mortgage with great introductory rates when you initially financed your home, that rate may increase significantly over the years. By switching to a fixed rate while interest rates are low, you can protect yourself from future increases.
Cashing out home equity. If there is a big purchase or payment on the horizon, such as funding a wedding or going back to school, your best option may be to use the equity you've built in your home to borrow money at a lower cost.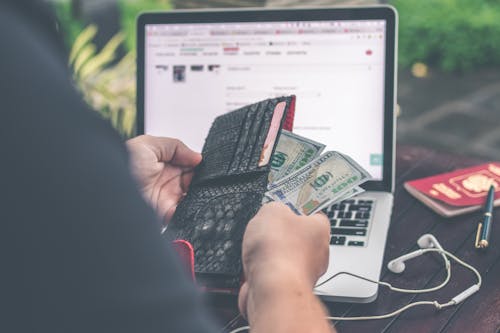 ---
Tue Oct 15, 2019 2:33PM
FIVE CRITERIA FOR PRICING A HOME
When you put your home up for sale, one of the best ways to determine the asking price is to look at comparable sales. There's rarely a perfect apples-to-apples comparison, so a pricing decision often relies on comparisons to several recent sales in the area. Here are five criteria to look for in a sales comparison.
1. Location: Homes in the same neighborhood typically follow the same market trends. Comparing your home to another in the same neighborhood is a good start, but comparing it to homes on the same street or block is even better.
2. Date of sale: It varies by location, but housing markets can see a ton of fluctuation in a short time period. It's best to use the most recent sales data available.
3. Home build: Look for homes with similar architectural styles, numbers of bathrooms and bedrooms, square footage, and other basics.
4. Features and upgrades: Remodeled bathrooms and kitchens can raise a home's price, and so can less flashy upgrades like a new roof or HVAC system. Be sure to look for similar bells and whistles.
5. Sale types: Homes that are sold as short sales or foreclosures are often in distress or sold at a lower price than they'd receive from a more typical sale. These homes are not as useful for comparisons.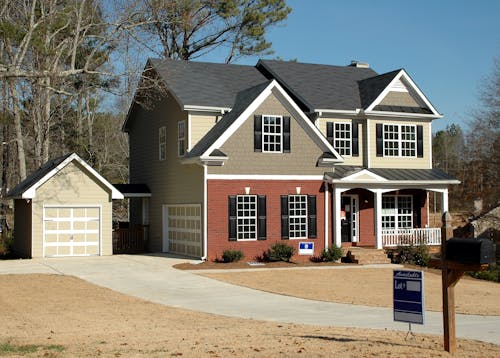 ---
Mon Sep 30, 2019 12:46PM
FIVE FALL MAINTENANCE TIPS
These simple maintenance tasks can save you from expensive repairs and big headaches over the next few months.
1. Take care of hoses and faucets: Disconnect your hoses before the freezing temperatures arrive, because they can cause water to back up in your faucets—and eventually cause the plumbing to crack. Then, if possible, shut off the valves for your exterior faucets.
2. Winterize the lawn mower: Either run the mower dry, or use a fuel stabilizer to prevent the gas in your mower from degrading and damaging the engine.
3. Clean the gutters: Twigs and leaves will build up in your gutters throughout the fall. Make sure to clean the gutters before there's heavy snow, because the weight of both the leaves and the melting snow could cause the gutters to break away from the house.
4. Get the furnace ready: Your best bet is to call in a professional to give the furnace a tune up, but at the very least you should change the filters.
5. Inspect the roof: As snow accumulates and melts from your roof, it can cause major water damage if the roof isn't in good shape. Look for loose shingles, rust, moss—anything that could lead to decay or water damage. It's best to be proactive with your roof—repairs can be extremely expensive—so don't hesitate to call a roofing professional if necessary. It's worth it in the long run!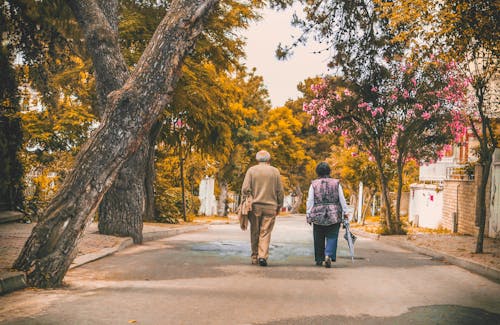 ---
Thu Sep 12, 2019 2:09PM
HOW AN AGENT CAN HELP ALLEVIATE STRESS
Purchasing a home can be a stressful experience, whether you're a first-time buyer or you've been through the process before. But that's one of the reasons that working with a real estate professional is so worthwhile. With your agent's guidance, buying a home should be enjoyable, rather than stressful. Here are some of the more unique circumstances where your agent can make your life much easier.
Out-of-town buyers: If you're looking for vacation homes or moving to a job in a new city, there's a good chance that viewing homes will be difficult—you could be a long drive or even a plane ride away. With today's video messaging apps like Skype or Facetime, your agent can walk you through a property virtually. It's not the same as walking through in person, but it will at least give you an idea about whether a property is worth pursuing further.
When life is just too crazy: If you're just getting too busy with everything else going on in your life, a good buyer's agent should be able to recognize the situation and help you take a step back. They can suggest that you take a few weeks off from your home search to recharge, or only focus on properties that exactly fit your wants list.
Inspection issues: You're dreaming about move-in day, and then some unforeseen issues turn up during inspection. A good agent can work out those issues by negotiating a lower offer—to cover costs of repairs—or by getting the seller to fix the problem.
---
Thu Aug 22, 2019 4:06PM
FIVE THINGS THAT FACTOR INTO COMPS
You may think that sale price is the only factor when you're looking at comps and trying to set a price for your listing. But it's actually a bit more complicated. Here are five things that affect comps that you might not be aware of.
1. New construction nearby: Because of low prices for lots and varying prices in home building materials, new homes can actually be cheaper and cost less per square foot than existing homes. If there's a lot of new construction nearby, that can affect the price for your own listing.
2. Renovations: Recently renovated homes typically sell for more than homes that haven't been updated in a while. If you've recently upgraded your home—especially sought-after upgrades like the kitchen or master bath—your home should be priced appropriately.
3. Developable lots: Not all lots are created equal. Even if the square acreage is the same, a lot that's easily developable will get a better price than a hilly or rocky lot that needs a lot of preparation.
4. Listing price vs. sale price: Whether sellers actually get their asking price depends greatly on the market. When you're pricing your home, it's important to look at sales prices, not just listing prices. The listing price doesn't always accurately reflect what a home will sell for.
5. Location: Nearby amenities, safety, schools, and noise levels can vary greatly within a neighborhood. Homes in more desirable parts of the neighborhood will sell for a higher price, all else being equal.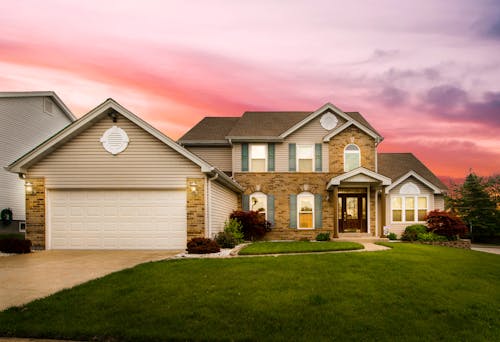 ---